Local Roofing Services Available Through Schyma Exteriors
When you need your home reroofed or are building a new home, you can trust our team at Schyma Exteriors. We offer top-quality roofing for our clients with exceptional service throughout the construction process. You can expect professionalism and respect from our team from the moment you call, all the way to the final walk-through process at the completion of your new roof. We offer services for both homeowners and new construction contractors, with the same high-level of quality, service, and workmanship for all our clients.
Residential Roofing Services for Homeowners
Is your old roof leaking or beginning to show signs it needs replacement? Minnesota winters are harsh, and you do not want to attempt to make it through another year without ensuring your roof will keep your home and family protected. We offer tear-off and reroofing services for homeowners; replacing your old roof with a quality, durable new roof that will last.
We specialize in CertainTeed asphalt shingles, one of the highest quality products in our industry. We have earned the credentials of ShingleMaster™ through CertainTeed, allowing us to offer their 50-year material and labor warranty on roofs we install with their quality shingles. You can expect a durable, long-lasting roof when you choose us for your re-roofing project. You can also expect to be treated with respect while we complete the project, including keeping a clean job site and completing the project on-time.
New Construction Roofing for General Contractors
If your business is building new homes, let us be your partner in creating a quality finished product. We work with many new construction contractors throughout Central Minnesota, offering our expertise and quality in mutually-beneficial partnerships. We understand the complexities of new construction project management and work with contractors to fit into their schedule and meet their deadlines for completion.
If you are looking for a reliable, local roofing contractor for roof replacement or new roof installation, please contact us at Schyma Exteriors for a free quote by calling 320-248-2406.
Seamless Gutter Installation and Maintenance
Schyma exteriors now offers professional seamless gutter installation. Our gutters are custom made of the highest quality aluminum any are cut to a precise length. We install gutters and a variety of colors to match your home. We also offer Leaf Guard protection to help prevent clogs, stop leaks before they start and keep your gutters flowing freely.
Having issues with your current gutters? We can get them cleaned or repaired quickly! Give us a call at 320-248-2406.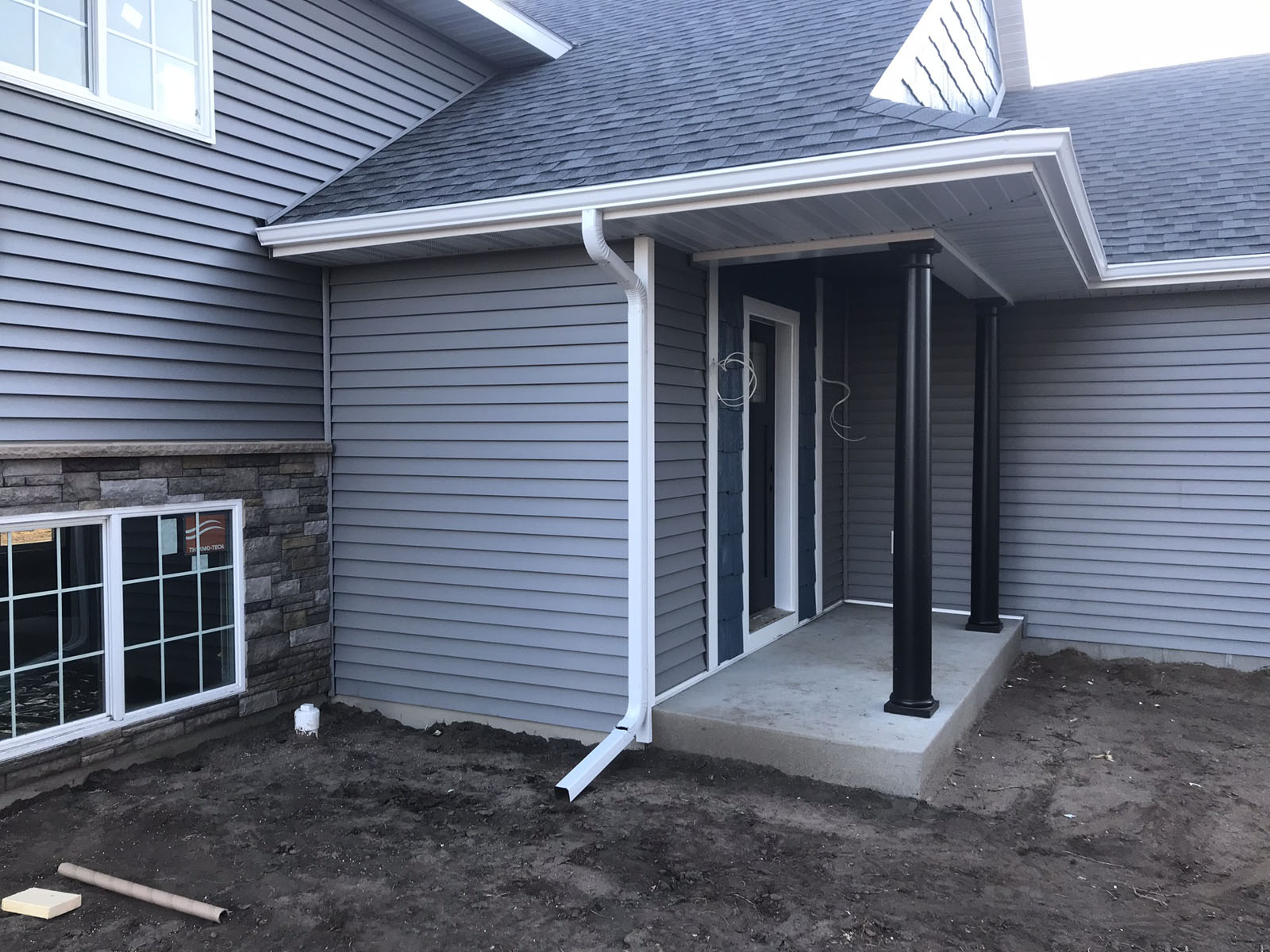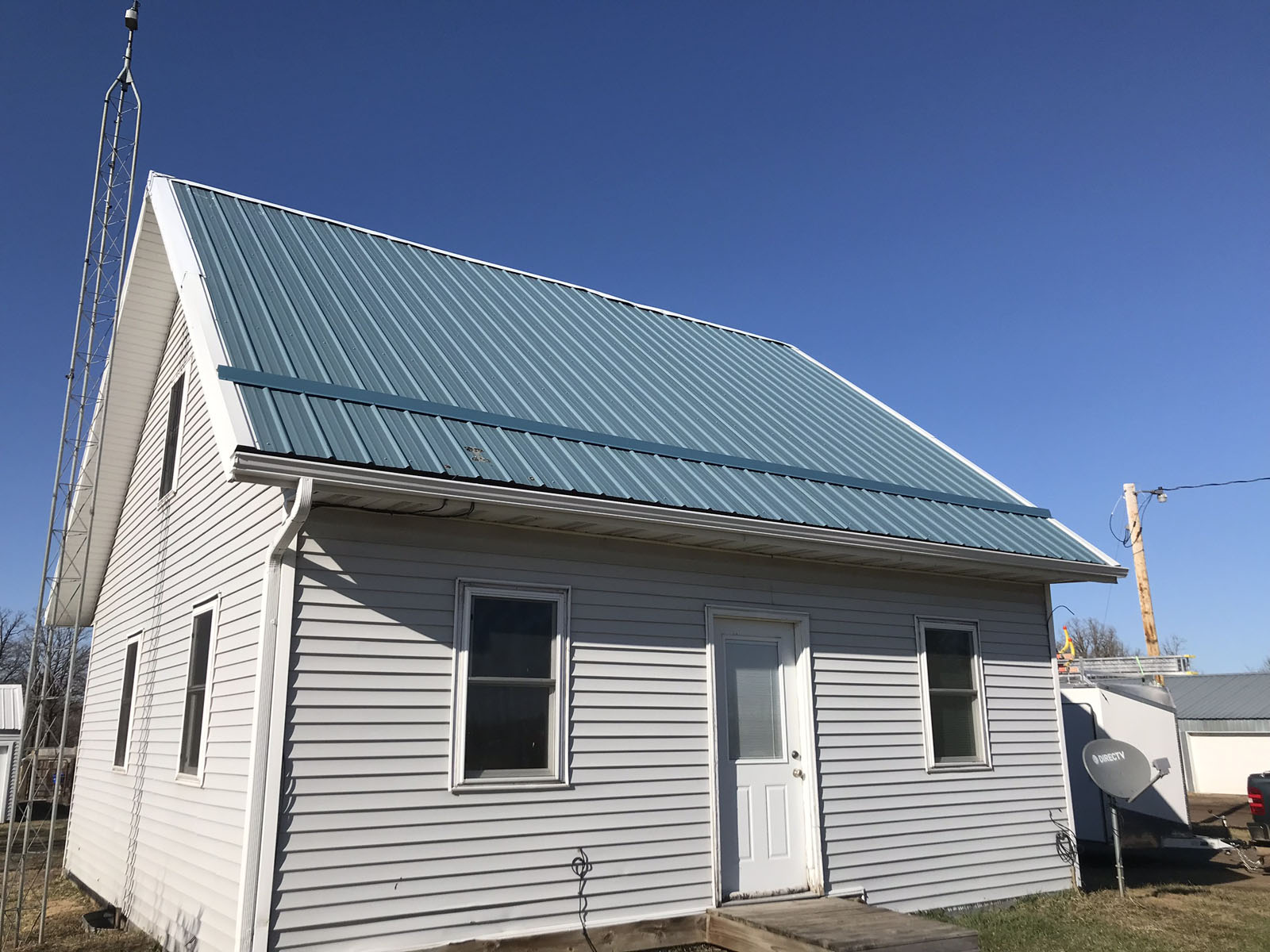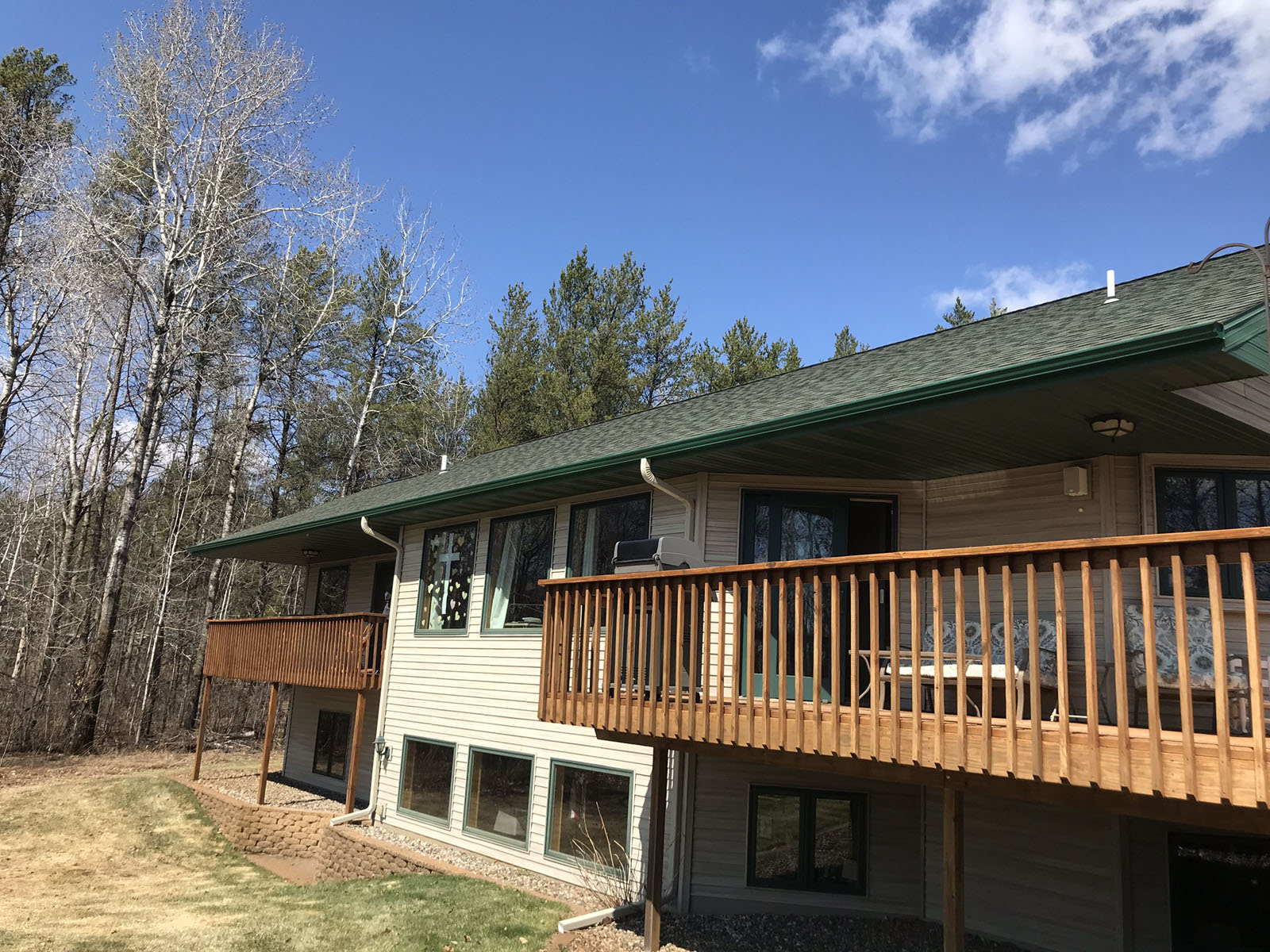 Find out how we can help with your next roofing project